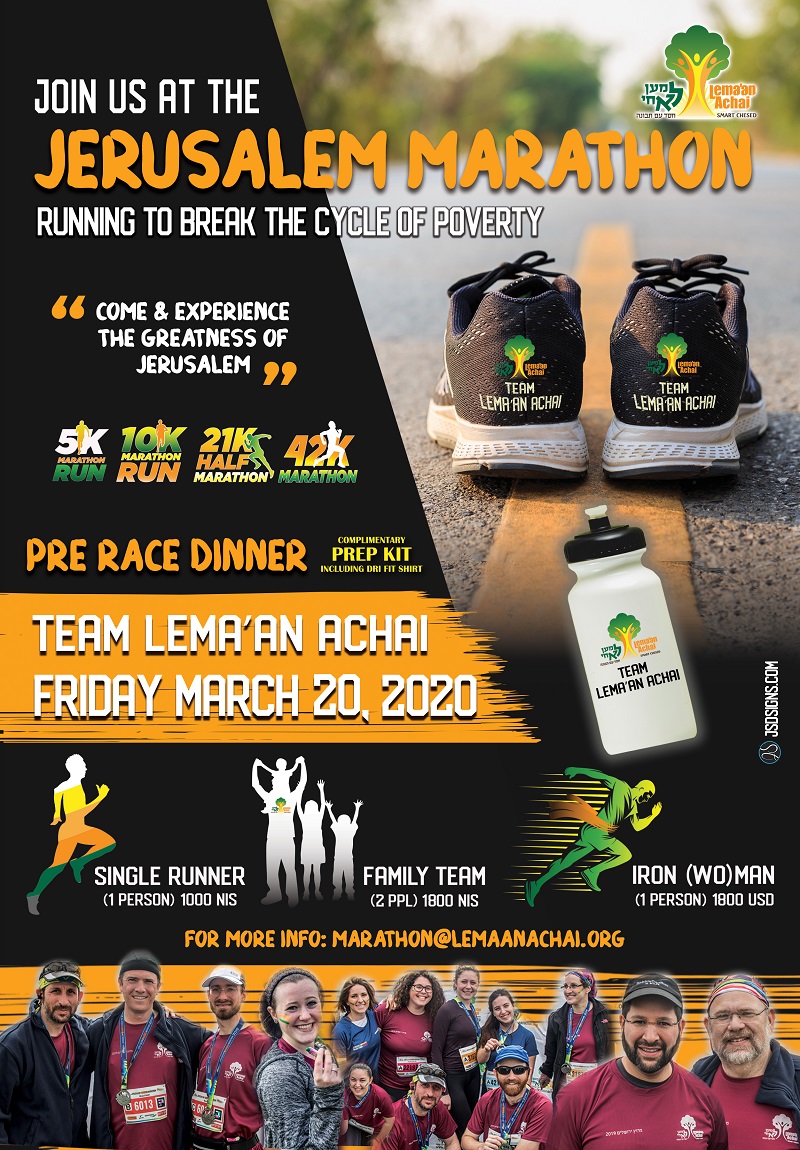 Want to have an experience of a lifetime?
Are you a Runner? Walker? Newbie to Marathons?
Perfect, keep reading…
Join Team Lema'an Achai (TLA) at the 2020 Jerusalem Marathon on Friday March 20th.
This will be an experience you will never forget. Guaranteed.
Combining physical endurance and spiritually uplifting moments with world-renowned historical landmarks and culturally diverse participants, the Jerusalem Marathon has become one of the fastest growing marathons internationally.
In addition to our corp of Ramat Bet Shemesh runners, TLA attracts runners from Monsey to Maryland and Givat Shmuel to Givat Sharett. No matter from where on the globe you're joining us, you will fit in!
2020 will be TLA 6th year running. We have grown from a handful of runners to well over 100 participants expected for this year; from 20,000 NIS raised to a new goal of 200,000 NIS.
Raya Ilfeld is our awesome team coordinator, and is available to answer all of your questions. Please be in touch with Raya at marathon@lemaanachai.org to join Team Lema'an Achai or for any questions related to the marathon.